When it comes to selling or renting a property, first impressions are crucial. In the digital age, potential buyers rely heavily on online listings to make decisions. This is where professional real estate photography and virtual staging can make all the difference.
By highlighting the property's best attributes, real estate photos pique the interest of potential buyers and generate more inquiries. Professional real estate photographers have a trained eye for composition, lighting, and angles. They can showcase rooms very well. However, an empty room is… well… empty. Sometimes that's just not very interesting.
If your property listing has no furniture, consider virtual staging to transform those boring, empty spaces into visually appealing, inviting environments to help evoke an emotional connection with potential buyers. A virtually staged room helps viewers imagine themselves living in the space.
Transforming Empty Spaces with Virtual Staging
Virtual staging is a powerful tool that enables real estate professionals to transform empty spaces into furnished, visually appealing environments. By digitally adding furniture, decor, and accessories, virtual staging helps potential buyers visualize the full potential of a vacant property. It allows them to see how each room can be utilized and provides a better understanding of scale and functionality. Virtual staging brings warmth, character, and a sense of livability to empty spaces, making them more inviting and relatable.
The pictures below were taken from a newly completed developement Triple Crown in Langford. The rooms and the patio were empty, so we furnished it and hung pictures. We even lit the fire!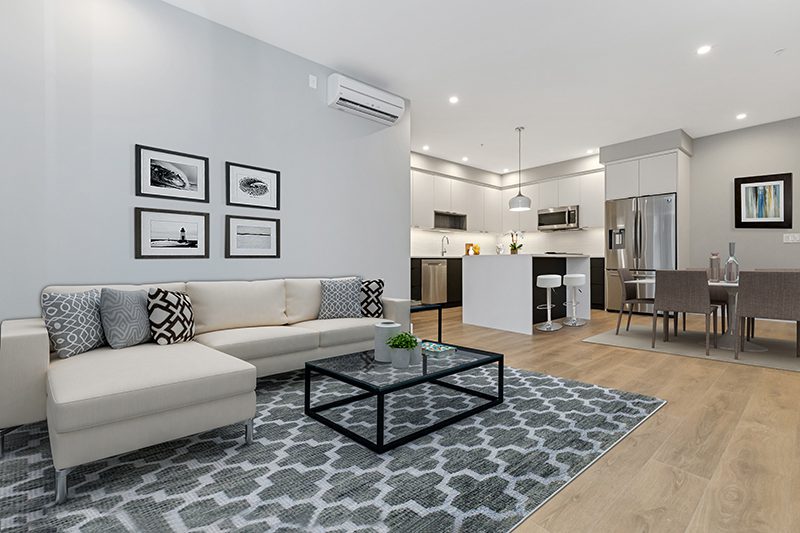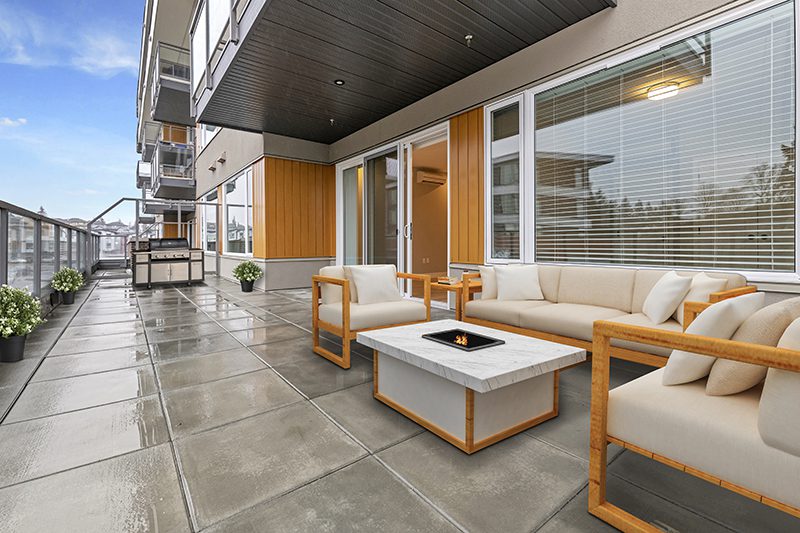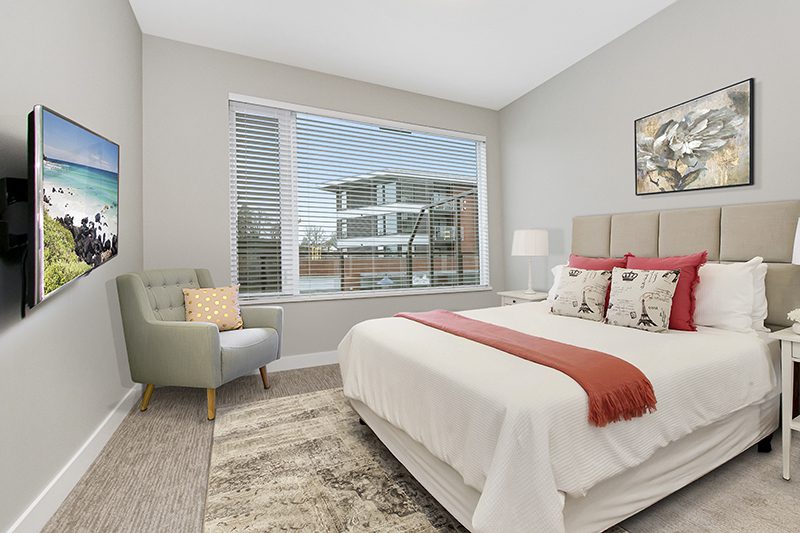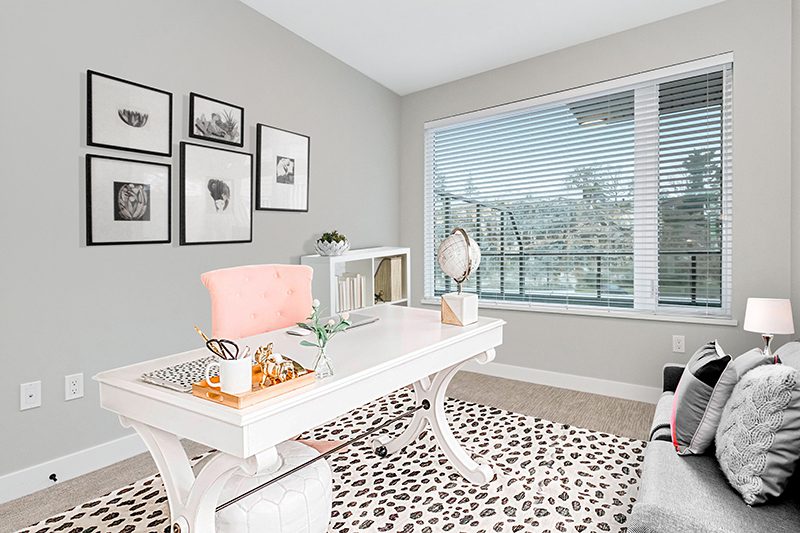 Cost-Effective and Time-Efficient
Virtual staging is an additional expense, but it's well worth it (and not as much as you might think). Of course, it's less time consuming and more cost effective vs. physically staging the property. And you want your real estate photographer to do it for you. They have seen the home; they know the lighting and the angles, and they will have a good sense of what will look good. Here are more "before" and "after" examples of virtual staging real estate.
Country Club Living Room and Bedroom: Before and After Virtual Staging Real Estate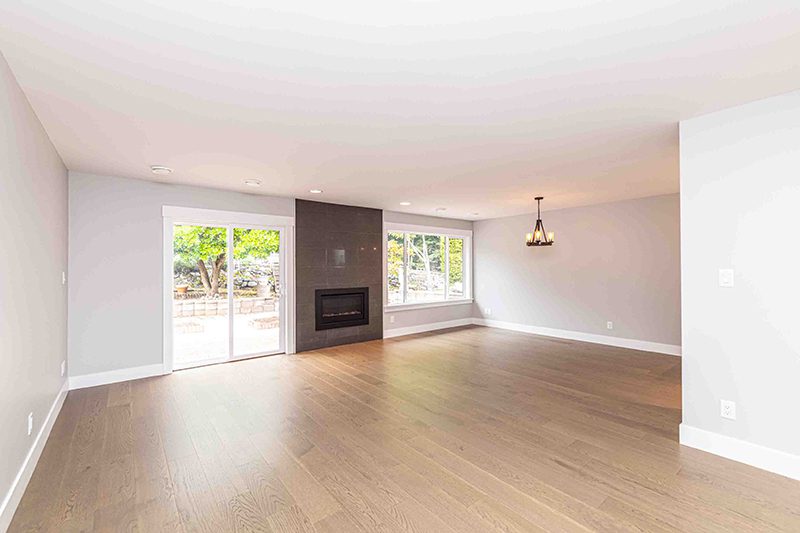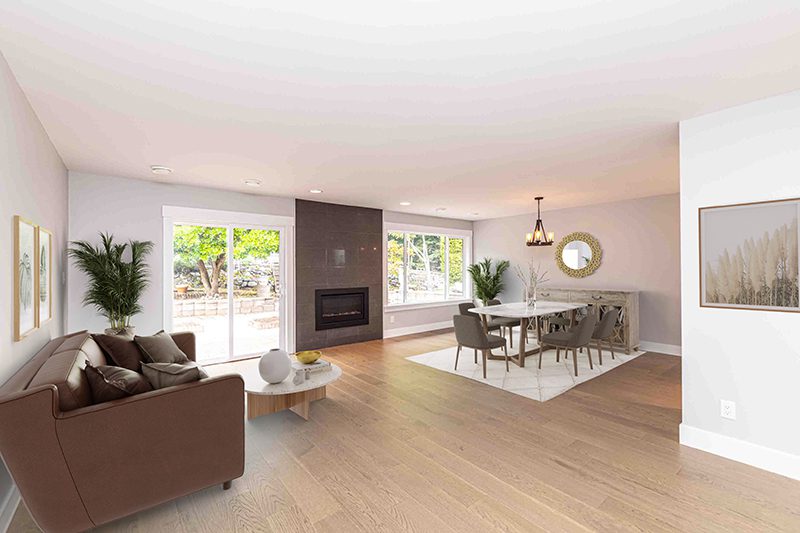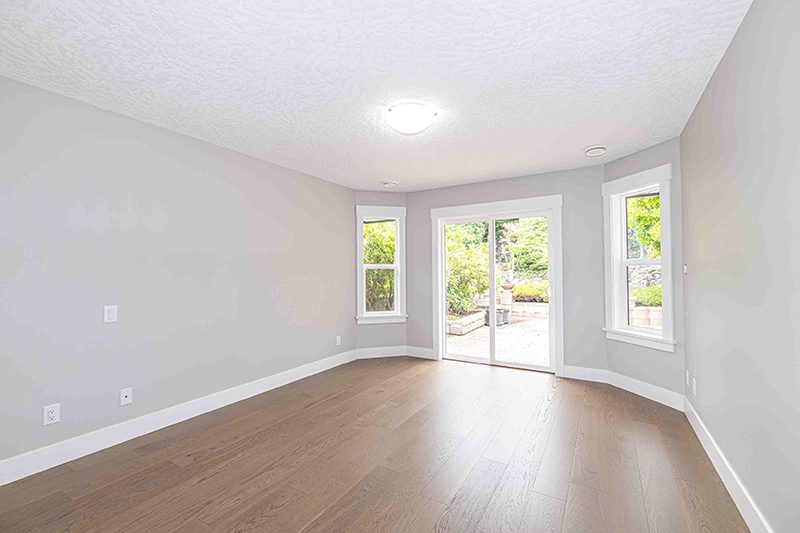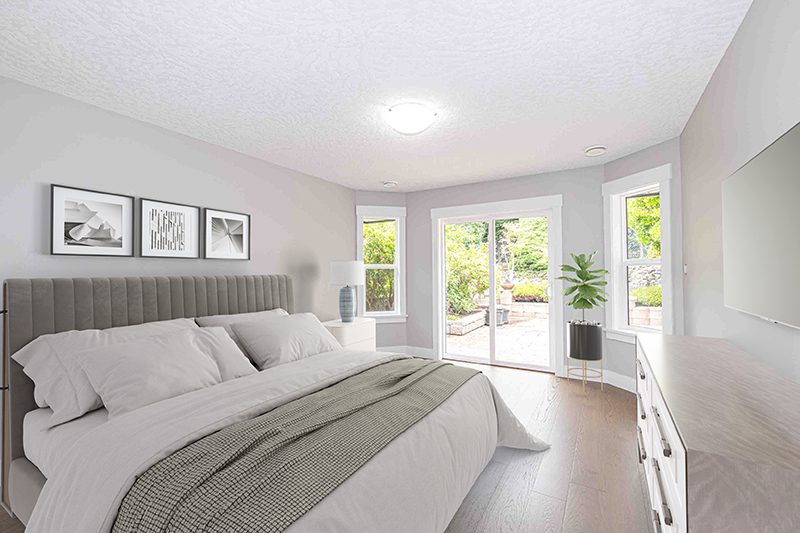 The most important reason for virtual staging is it helps sell or rent properties more quickly. We hear it all the time from our clients. Of course, we can't easily run an A/B test of virtually staged vs empty rooms, but turning an empty space into a visually appealing space is going to attract more attention. That's why you hire us in the first place – to get more eyeballs on your property.
One concern a Realtor® who recently called to ask us about Virtual staging was "people might be dissappointed when they arrived to find an empty room." That's true. Sometimes it makes sense to physically stage a show space if you have the budget for it.
However, our job is to help you get people interested in the first place and to get them out to your open houses. We told our caller his concern is easily dealt with by simply letting people know this is a virtual example to help them see the possibilities.
Here are three more examples. Can you tell if these are real or virtual? Check out the closet. We've been asked to virtually stage plenty of rooms, but this was the first time we were asked to hang virtual clothes in the closet!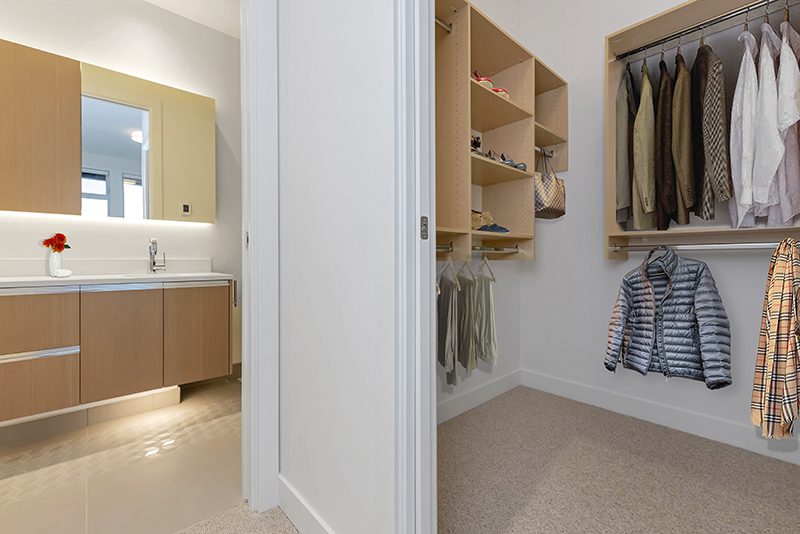 Virtually Staged Living Room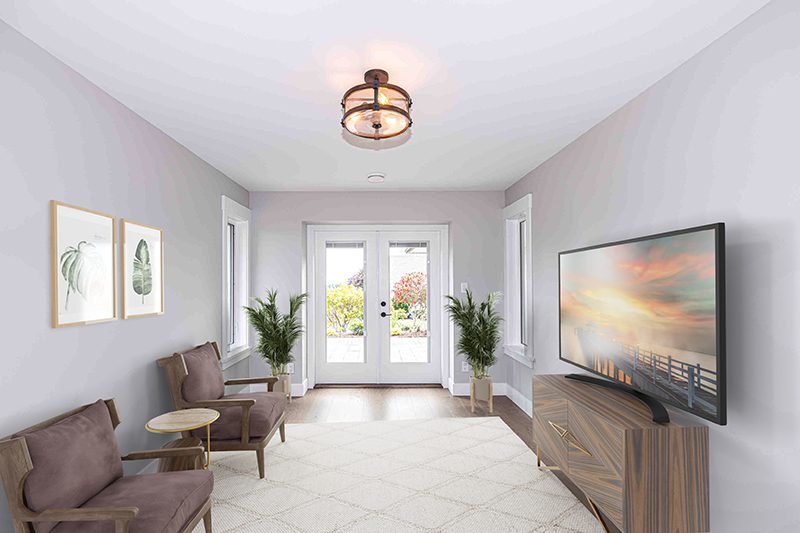 In today's competitive real estate market, professional real estate photography and virtual staging provide a significant advantage. Embrace the power of professional photography and virtual staging to maximize the potential of your real estate listings.
Next time you book a real estate photography session with us, if you have empty spaces to fill, ask us about virtual staging.